Women Leaders Discuss Anger and Being a Bitch
Yesterday I was the guest author at a nonfiction book club. Twelve women leaders were present and all of them read my book. They came prepared to respond to questions I posed for discussion.
I used to be insecure about "Anger 101: The Healthy Approach to Being a Bitch". Other authors have told me that they felt insecure when their books got published too.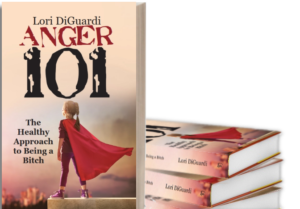 I'm not insecure about my book anymore. I was excited to join these women leaders and hear what they had to say. I was curious too because I still occasionally get grief on the title.
"Why did you have to use that word?"
"Who do you think you are. You can't just rewrite the definition of that word."
"Can't you change the title? Who wants negativity in their life?"
Here's the thing. I intentionally and thoughtfully used that word. Yeah, that word. BITCH.
And I can redefine anything I want just like I can reframe my experience, change my life, live any way I choose. So can you. Besides, I'm not the first to redefine that word.
The term for a female dog was used and redefined as a derogatory label for a woman who was outspoken, around a hundred years ago. It was and still is a form of oppression. My vision is a world free of oppression so I'm redefining that word, again. And in doing so, I'm reclaiming that word to empower women and myself.
As I said in the book and in my TED talk, we bitches are good at changing things for the better. Just like the suffragettes did who I've claimed are the first American bitches. They were powerful, honorable, and heroic. They used their anger to change the world for the better. Page 25 in the book explains my claim.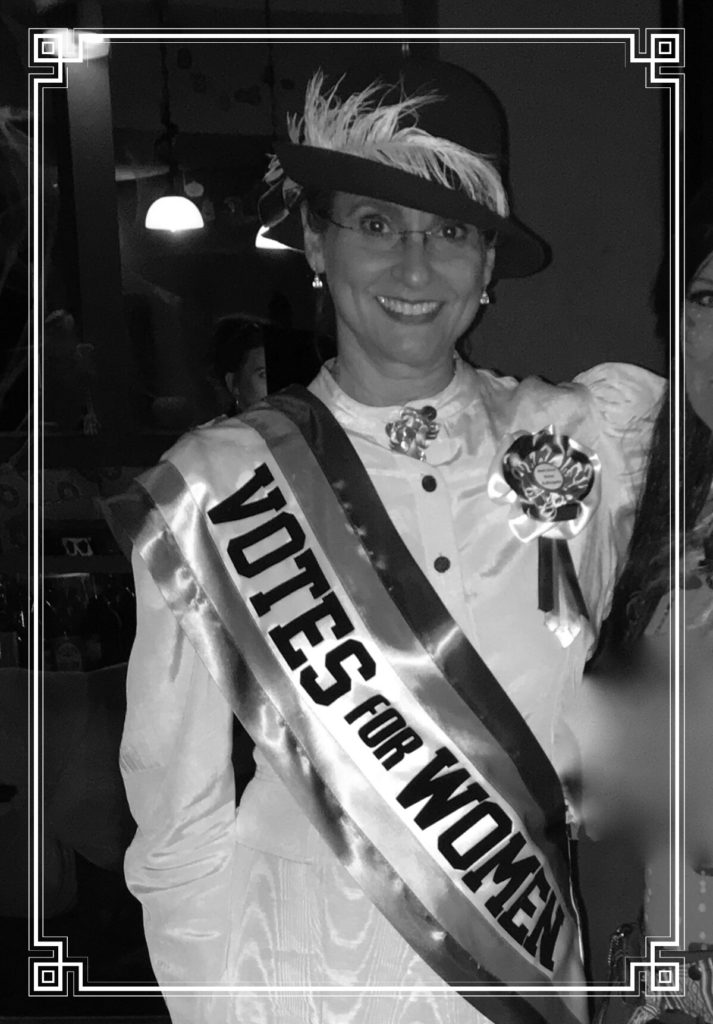 The women leaders at the book club and I sat around a large heavy wood table in the dining room of a desert mansion. The Tucson sunlight shone through a rather large window and illuminated us. We could look into each other's eyes as intimate stories were shared.
Our leader for the day directed us to the questions I provided. And just like that the dialogue began.
Sincere feedback.
Humble questions.
Curious eyes.
Nodding heads.
Authentic laughter.
Bold remarks.
Heartfelt memories.
Insightful lessons.
Tough emotions.
Self-awareness.
Unconditional support.
Even confusion over some of the book material.
They opened up and showed vulnerability, courage, and wisdom.
And a connectedness that women enjoy – and need.
They looked at the "fiction" in their lives – those beliefs and conditions and expectations that are and were imposed on them but aren't true for them.
They looked at the "nonfiction" in their lives. Their truths. Their emotions. Their wants and desires. Their needs. Struggles. Lessons. Their relationship with anger, and what they think about that word. And what it means to honor all of it.
In a few minutes I was overcome with awe and gratitude. These women were thoughtful and respectful towards me and the book. Some told me my book held value for them and hearing that made my heart light up. That's why I do everything that I do in my work – to help women be free to live an honorable life without fear, limitation, or restriction. It makes all the painful struggles of my earlier years worth it.
We really listened to each other. We acknowledged each other. We supported one another. And it was all based on the reading of my book.
I wrote a few of their responses down. I was too engaged and present with each woman to write much. I didn't take photos either.
In response to the question: "What role has anger played in your life? What is your relationship with it?" There was this response: "Instead of anger being a problem, I now see it as an entry point to the solution." And there was, "The exercises in the book helped me determine what triggers my anger."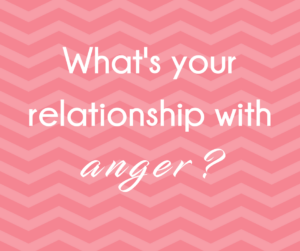 To the question "What did you notice about yourself – your emotions, your memories, your thoughts, etc. – as you read the book?" was this response: "On page 46 I realized I should praise who I am and not what I do."
One woman said my book helped her "be gentle with herself" and that she needed this message.
Another shared "the book helped give me power to express myself".
My definition of bitch on page 26 was read out loud by one. My heart warmed to hear it read by her.
bitch (bich) n. 1 the female of the dog, wolf, fox, etc.; 2 a) a heroic, honorable, and powerful woman, b) a woman connected to her inner truth of anger, c) a woman who intentionally creates change by honoring the healthy emotional energy of anger.
We also discussed who at the meeting called other women "bitches" and why. I suggested we tell the truth with clarity about our experiences rather than call people names because when we call people names we disempower ourselves, and when we respond with truth and honor, we empower ourselves. Women leaders, lead by example. The world needs women leaders who lead with truth and honor. And for gods sake, if you're going to call a woman a bitch, use my definition.
Instead of calling another woman a bitch, that kind of bitch, be truthful about what she is doing or being and how that affects you. For example, instead of saying "Nancy was a bitch today at work" say "Nancy was so disappointed with the cut in pay that she started screaming in the cafeteria and cut in line in front of me. She stepped on my foot too. It was if I didn't matter and that it was my fault. I felt assaulted".
It can be challenging to deal with people without self-awareness. And it's disempowering for us to live without our own.
Anger is the emotional energy with a message for us – that something is not OK for us in the moment and that something might need to change. The best response you can have to your own anger is to acknowledge it, hear its message of change, and then respond with truth and honor.
What's your response to your anger? Your response to some else's?
Reach out to me if you'd like help with your ability to respond to anger with truth and honor.