Nature's Inspiration, Insight, & Inquiry Deck
This beloved card deck includes 53 poker sized cards filled with the beauty of nature, and inspired wisdom. The 54th card includes suggested uses and artist info.
Suggested uses:
Pick a card for spontaneous inspiration!
Focus on an area in your life and receive insight.
Let the coaching question create awareness.
Let the deck be a reminder to enjoy nature.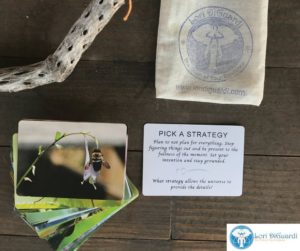 The deck comes in a lovely light-weight Mill Cloth bag made in the USA of 100% US grown virgin cotton.