About Lori
Professional Speaker
Certified Life Coach. Author.
Lori works with women leaders to clarify their "something more" in order to maximize connection, fulfillment, and growth in both their personal and professional lives.
As a professional speaker, certified life coach, workshop facilitator, and author, Lori's hones in on relationship and leadership – first with the self and then everyone else. Her 25 years as an international corporate and nonprofit leader repeatedly revealed an essential life truth — "whole life" success increases when women connect with their own inner truth. This inner truth is what fuels personal power.
As a woman leader, your personal power is the key to success for the projects you manage, the teams you lead, and the businesses you run. Your personal power benefits not only your professional life but your personal life too. Leading with personal power is key to mutually rewarding relationships, fulfillment from the inside out, and exponential personal and professional growth.
The cornerstone of Lori's passion and purpose is helping women create foundations of mutually honorable and fulfilling relationships starting with the relationship they have with themselves.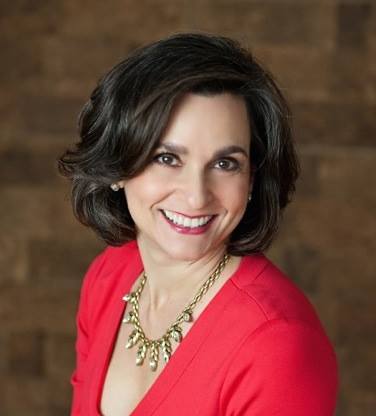 Lori says, "Your relationship with yourself determines your relationship with everything in life. Your relationship with everything in life determines your experience in life. Since leadership is all about relationship, in order to be a great leader you must have a great relationship with yourself."
Lori takes women leaders on journeys of personal discovery to personal mastery in order to maximize leadership potential.
Women have an innate ability to midwife all aspects of life. When women are free to be authentic, visionary, and powerful leaders, the whole world benefits.
If you are an event organizer or community leader looking for a professional speaker who will engage the female members and women leaders of your community to experience their unique and powerful abilities, contact Lori. Women are visionaries and when they connect to their inherent abilities with confidence and collaboration, your organization benefits and so does your bottom line. Contact Lori today and learn how she can help revolutionize the women leaders in your organization.
If you are a woman in leadership or a woman who wants to lead her own life with personal power, contact Lori and learn how she can help you clarify your own unique "something more" for success and become a fulfilled and successful leader.
Lori is a member of National Speaker Association - Arizona, International Coach Federation, and eWomenNetwork.

EDUCATION
M.S. in Organizational and Strategic Leadership
B.S. in Computer Science summa cum laude
Associate in Applied Science in Data Processing with honors
LIFE COACH TRAINING
ACC Associate Certified Coach through International Coach Federation
HabitChange Company
Transformational Leadership Presence and Coaching (TLPC) with Alan Seale
Professional Speaker
Lori is an award winning and TEDx Speaker. She is an expert in helping women lead from their authentic voices and purpose; foster mutually fulfilling personal and professional relationships; and become women leaders who lead with personal power. She offers experiential Keynotes, workshops, and online courses.
Life Coach
If you are a woman leader or want to be, Lori will help you clarify your "something more". Connect to your inner truth and inherent wisdom and lead with personal power. You will know who you are, what you value, and take inspired actions that are needed to create the life you need and desire. The path of personal discovery is a prerequisite for women who want to lead with personal power.
Author
In "Anger 101: The Healthy Approach to Being a Bitch" you will embark on your own hero's journey to overcome a woman's biggest challenge - self-love without guilt - en route to creating the soulful, fulfilling life of a modern day bitch. Lori shares her crusade to rid anger of its bad rap and shows you how to turn your own anger into a powerful healing force.
Affiliations and Certification